Analytics are the tools you use to determine your effect on social media platforms. It will give you invaluable insights, such as how many people clicked on your link, when your fans are online, who shared your content, and more. Analytics can help you determine the optimal timing, content, and angle of your posts on social networks.
So where do you find analytics? Each social media platform has their own. Pinterest, Facebook, Twitter, Instagram, Tumblr, LinkedIn, Google, and even Instagram all have different methods (though they will give you roughly the same information). A lot of the access to analytics depends on whether or not you have a business account, instead of a personal account, on each of these platforms. So first things first – make sure your account is strictly for business! For the social media platforms that need you to have a business account, they also have specific instructions on how to convert your current account into a business account.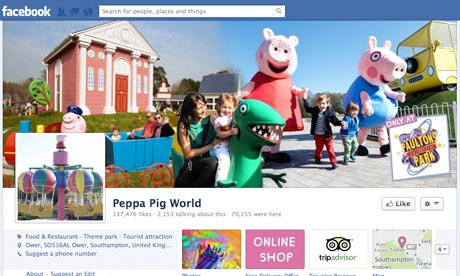 Let's start with Facebook. Business on Facebook have converted into "pages." Instructions on how to create a Facebook page are here: https://www.facebook.com/business/build. Once you are the admin of a Facebook business page, you will be able to see lots of information at the top of your page that no one else can see (unless they too are an admin). This section includes post information, messages from other Facebook users, a place to invite friends to like your page, and "Get More Likes."
Facebook has added a new feature, a section labeled "Insights." The "Insights" section is your Facebook analytics. (It's the one in the middle of the bottom row.)
Your insights will have a lot of graphs like this one. The sections are "Overview," "Page," "Posts," and "People."
Information under "Posts," will tell you which type of content has done the best. Note that sometimes the number in people "reached" versus "engagement" can differ. If your business's goal is to get more visitors to your Facebook page, then "reached," is the important data. If your goal is people following links back to your business's website, then "engagement" is what's important for you.
Also under "Posts" is the subheader "When Your Fans Are Online." This is great information. Knowing when your fans are active on Facebook will help guide you to the ideal time to post new statuses.
The "People" section will also help you determine the type of content to post. It can tell you the age ranges, genders, languages, and country of your fans. This can be really helpful as you can adjust how you gear your information. For instance, younger people will most likely respond better to memes and pop culture references.
So hopefully this will help you understand analytics better and you can begin the process of using analytics. Let us know if you have any thoughts, comments, or questions!